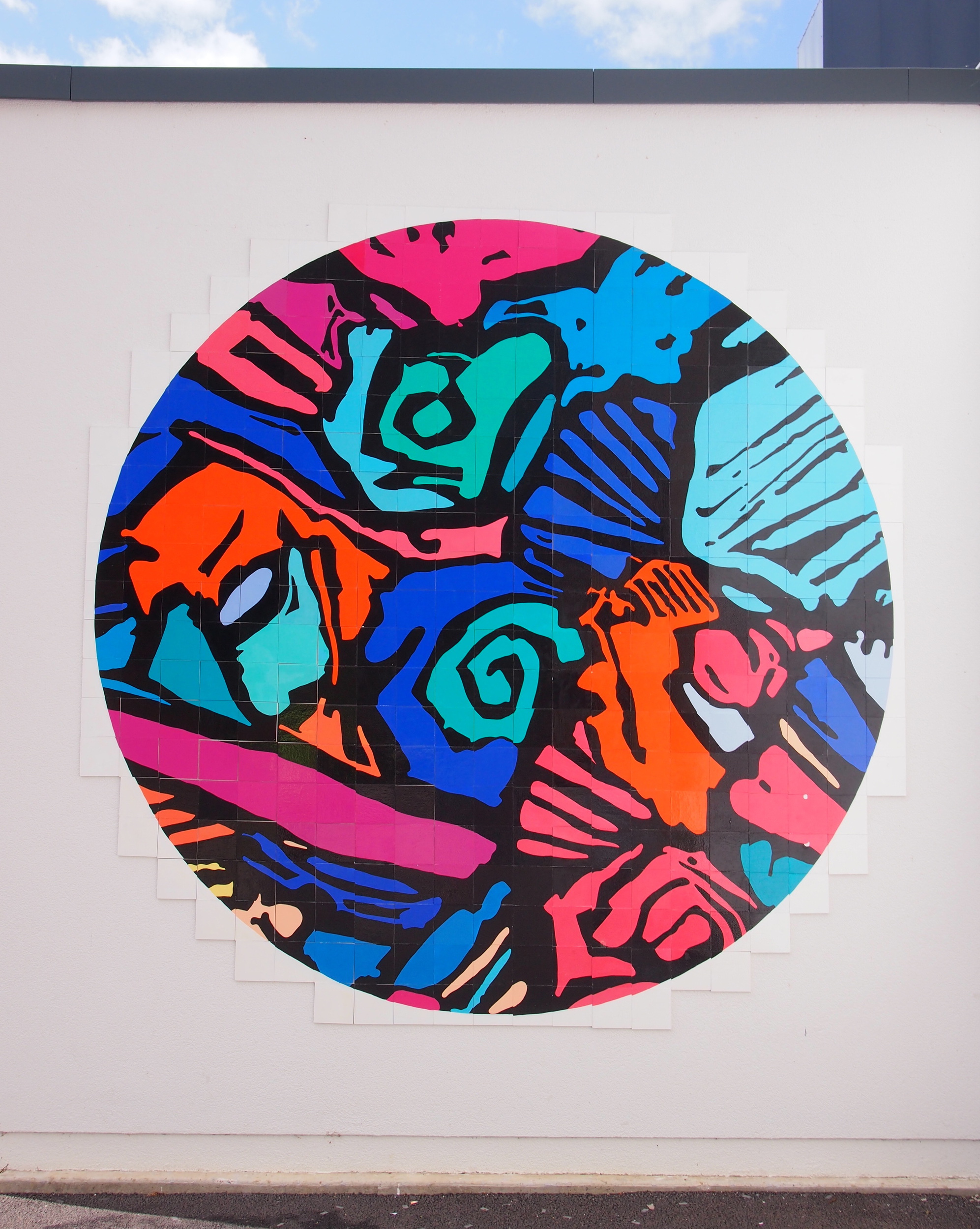 My current body of work has all emerged as a result of my exploration of various printmaking techniques including lino printing, etching, screen-printing and water colour mono prints. I have been fragmenting my drawings using circles, aiming to emphasise the fact that these are sections of a greater whole, and that the drawing extends beyond the boundaries of the circle.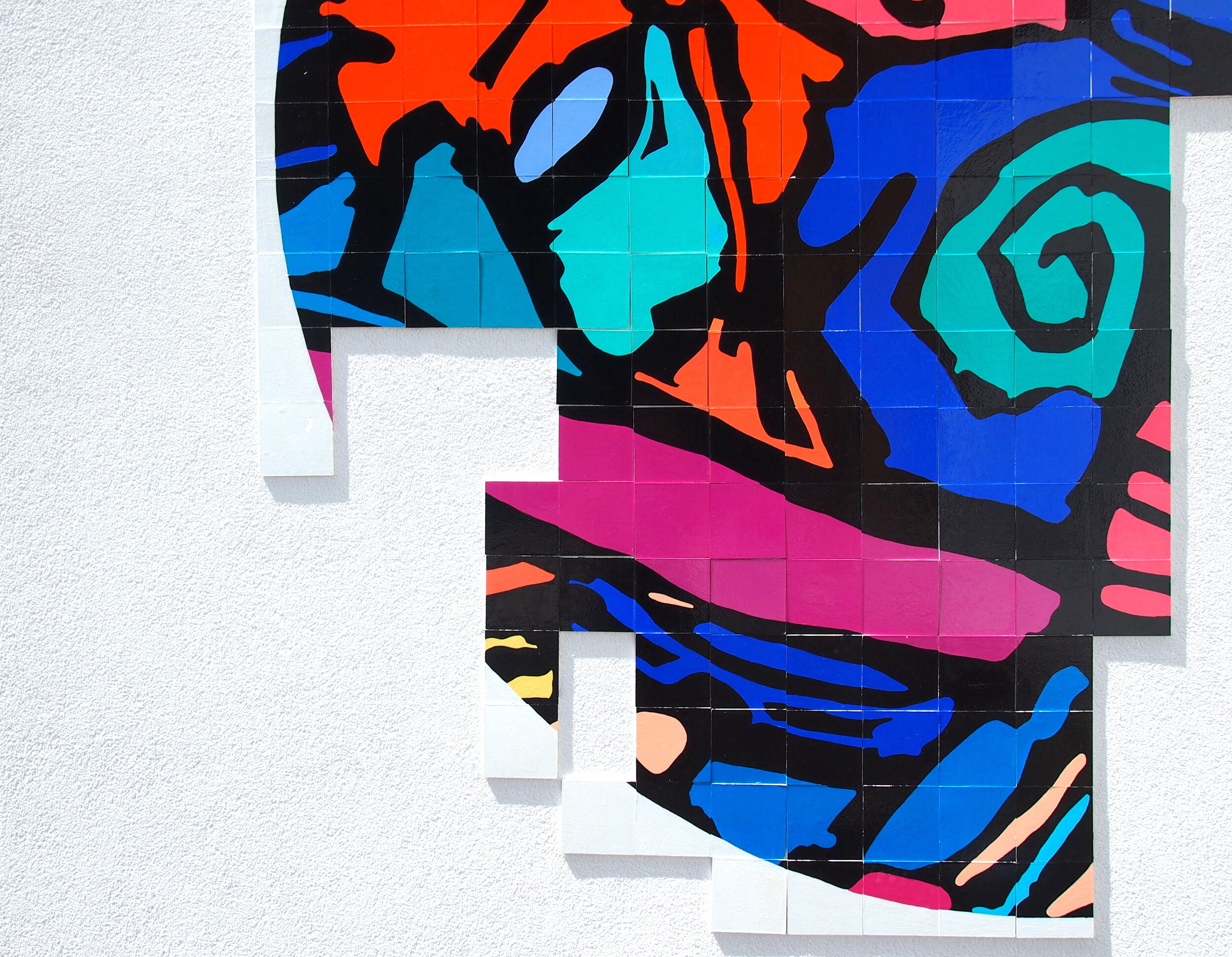 I have been applying this same concept of fractals to the idea to space. By screen printing enlarged sections of my lino prints onto vinyl floor tiles, I aim to engulf the viewer in pattern. Ultimately the floor tiles, two freestanding stained glass screens, and the large tiled tondo will be displayed in an installation that treads the line between art and design.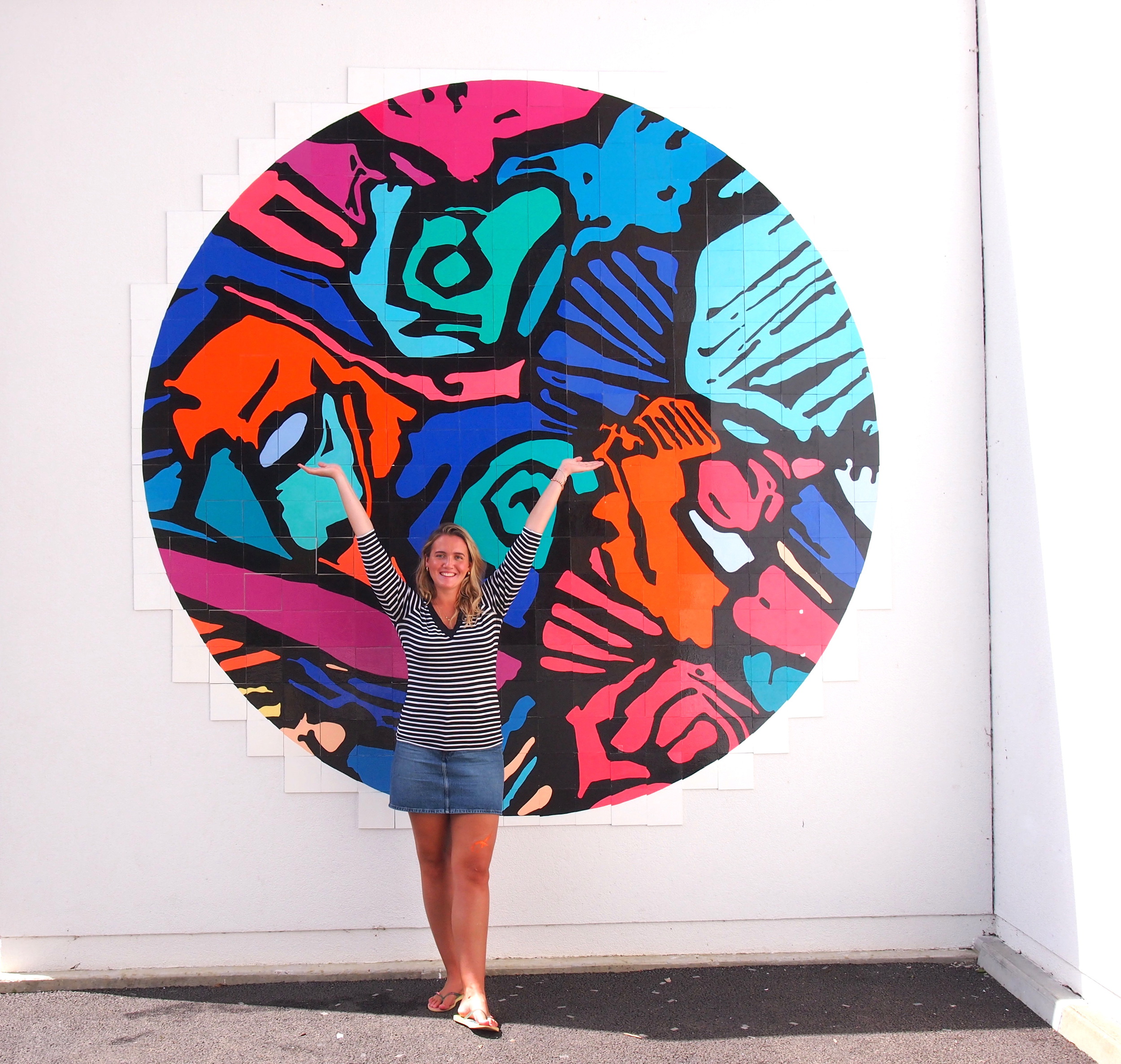 It is this concept which originally drew me to creating tiled artworks, for tiles have both a design purpose and long standing history within decorative art.