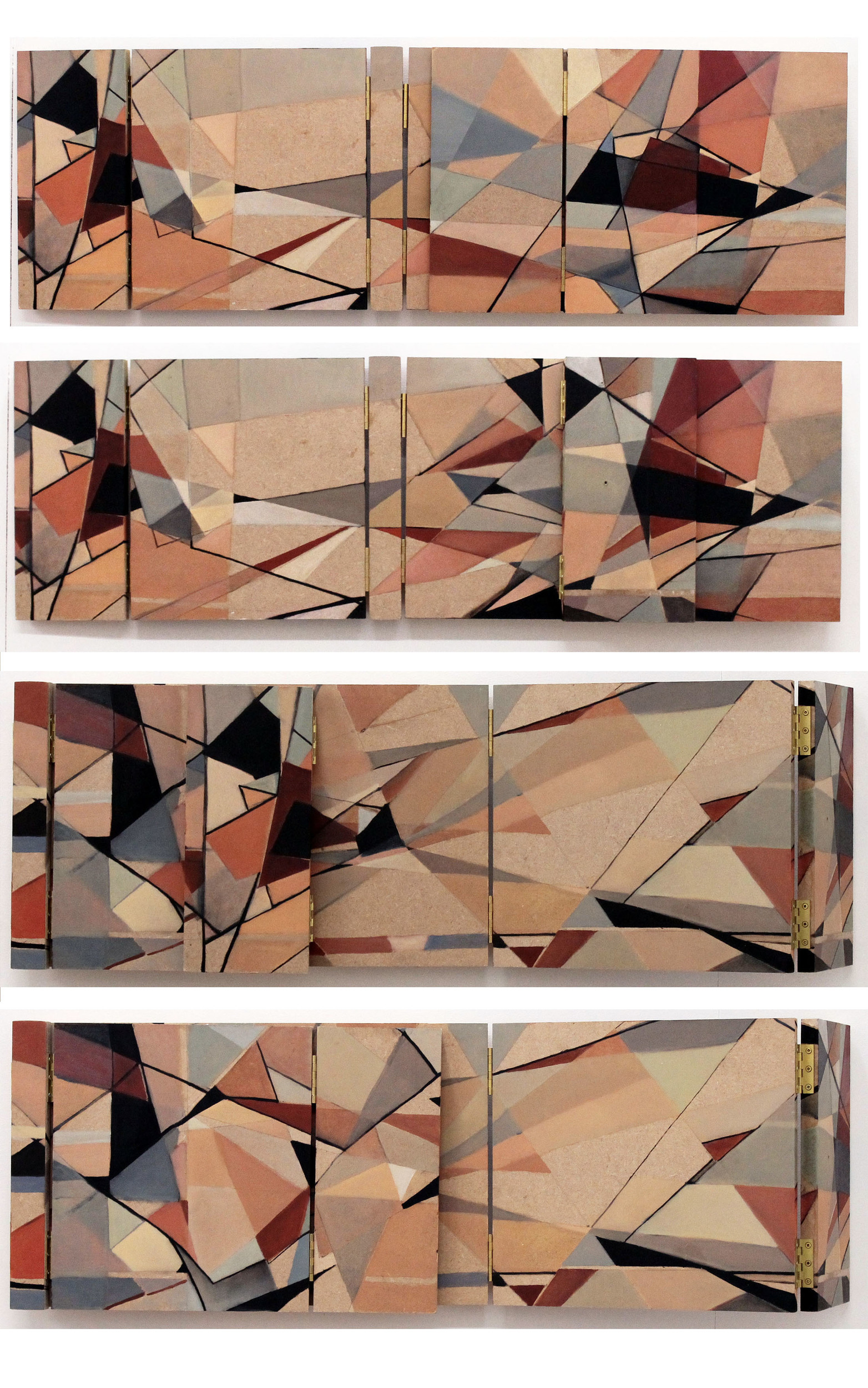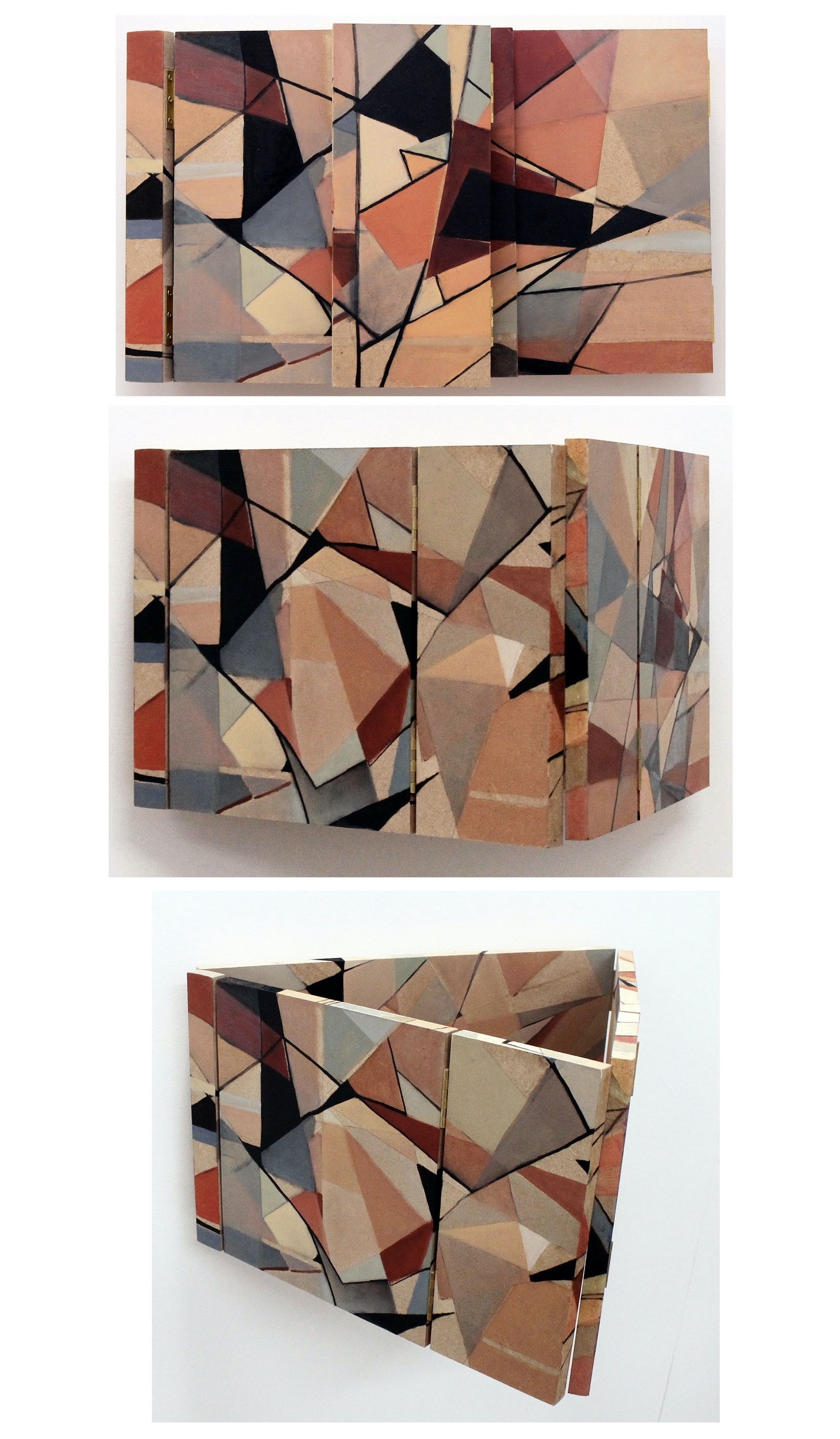 This set of works is an investigation of our own place and shape and of the world around, through "painting boxes" and other apparatuses that reanalyse and reintegrate the painted surface.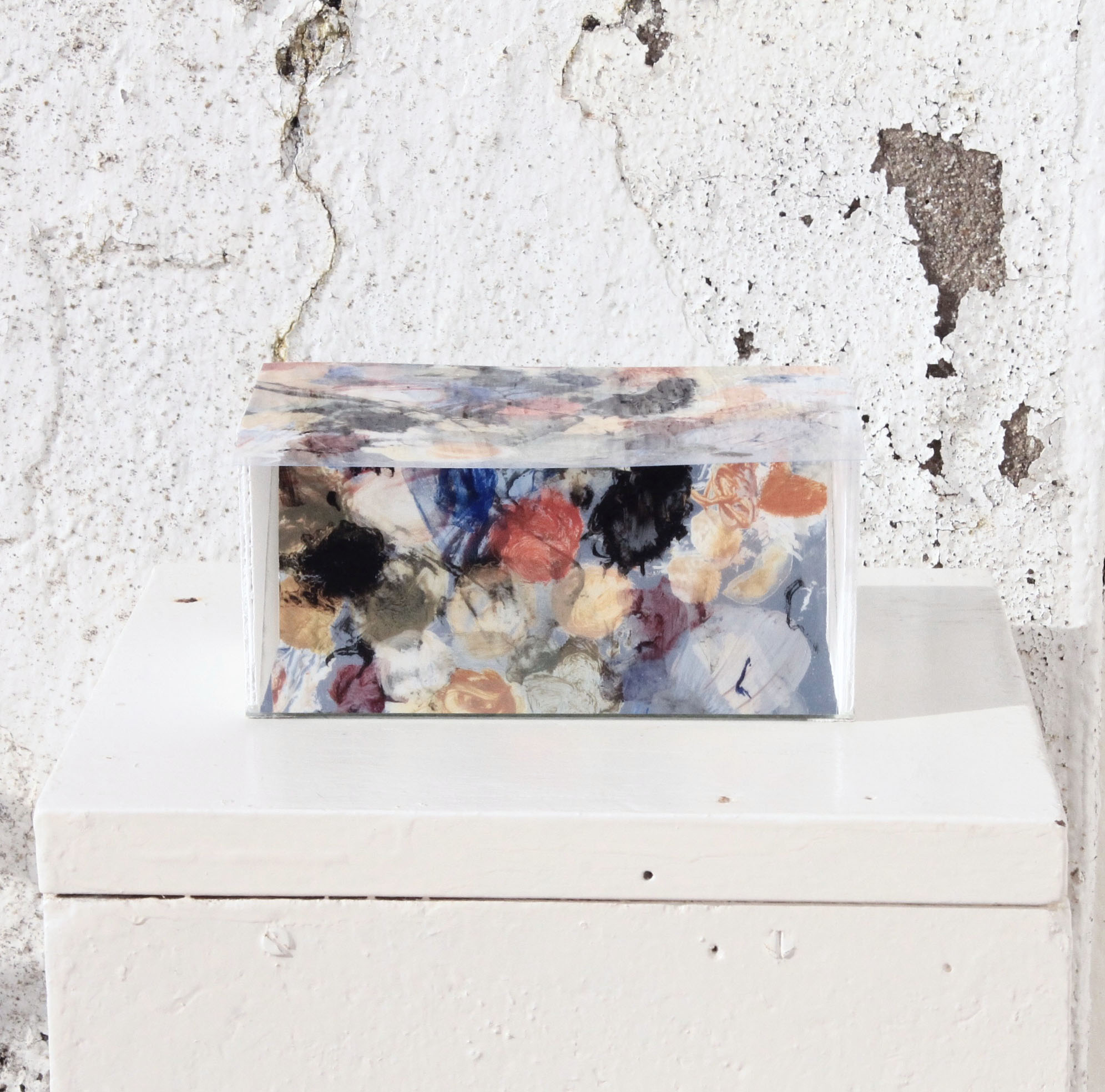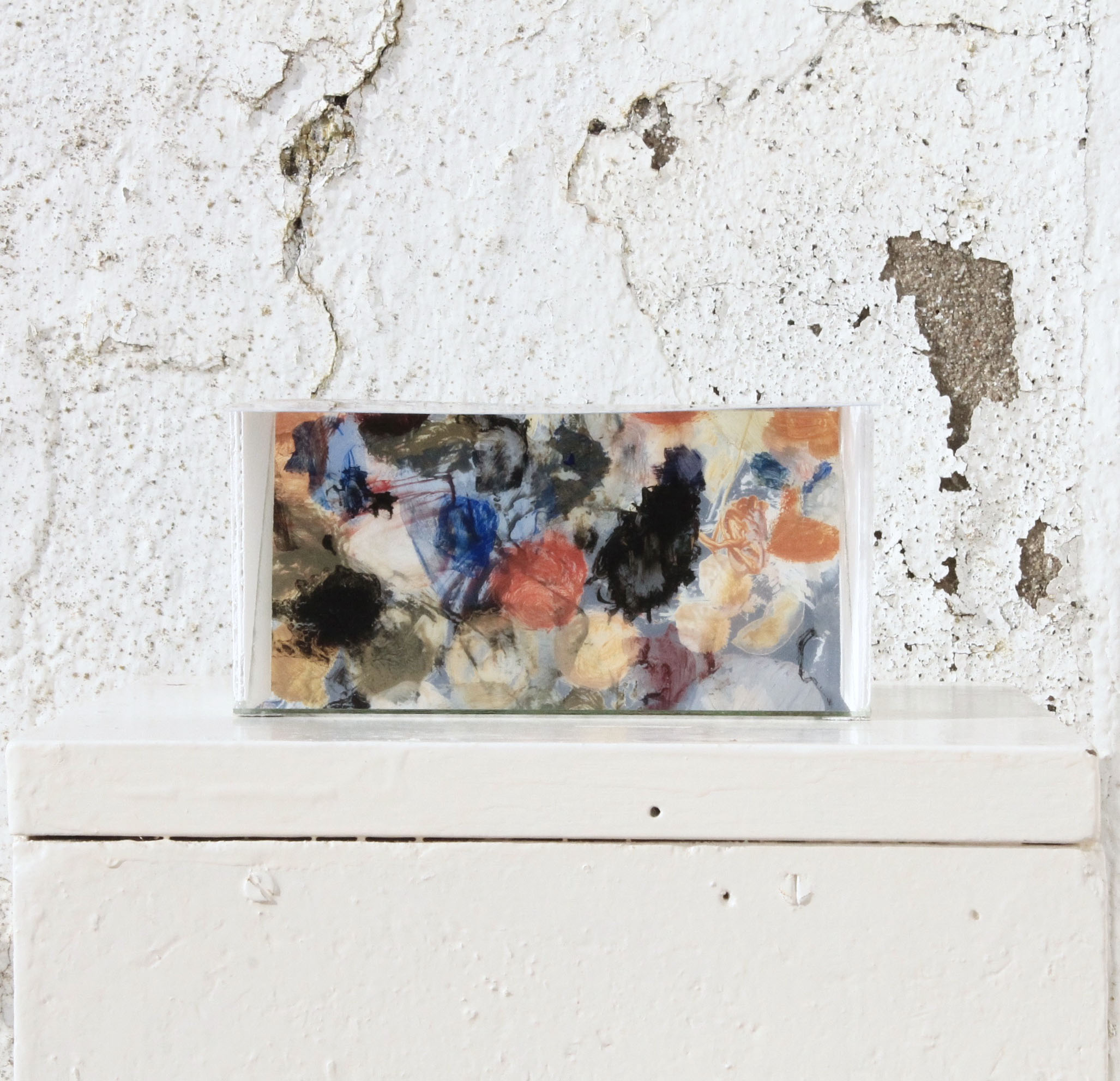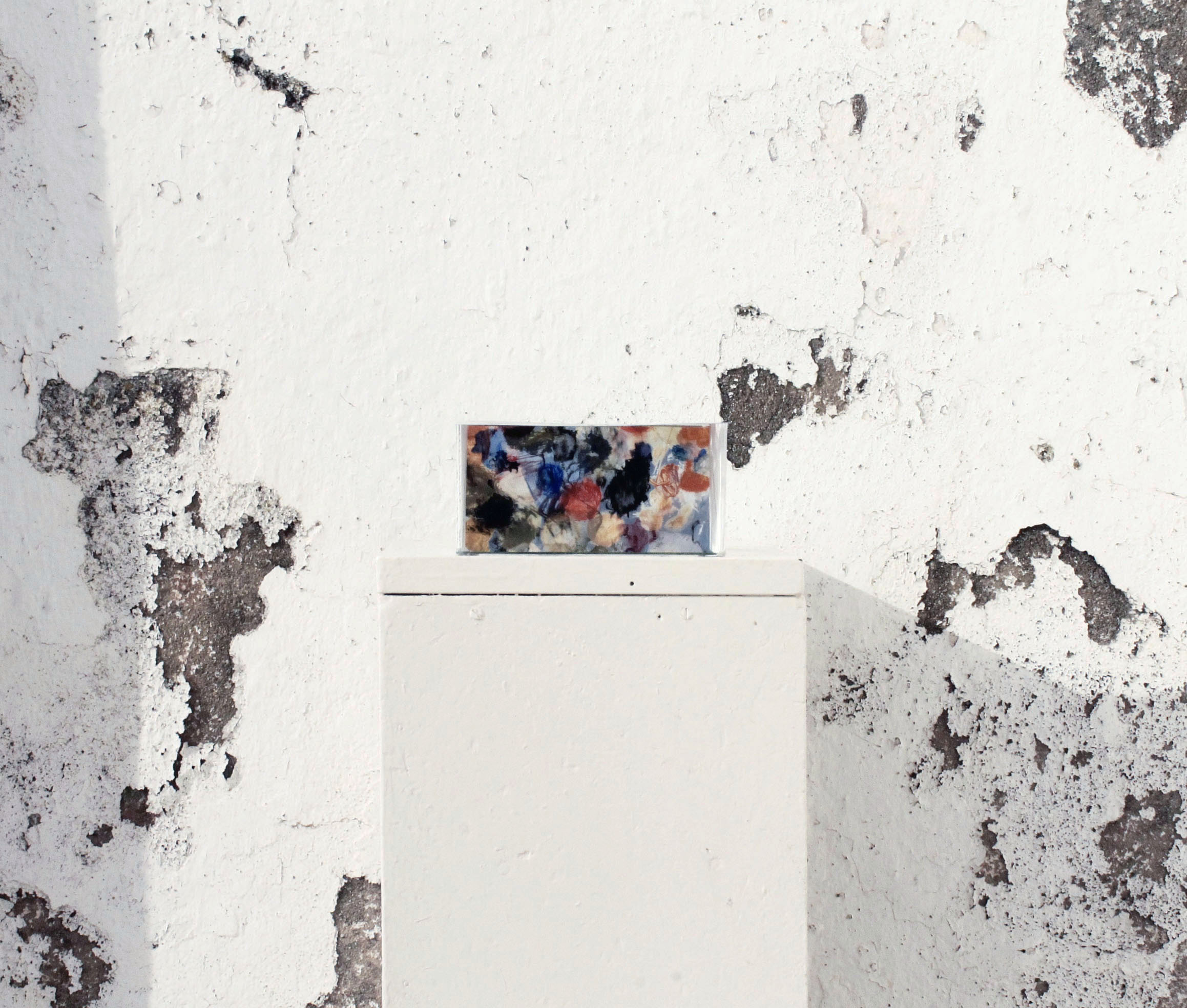 Palette Sky (from Painting Boxes Series), 2020, oil on acetate, mirror, MDF, 10 cm x 15 cm x 15 cm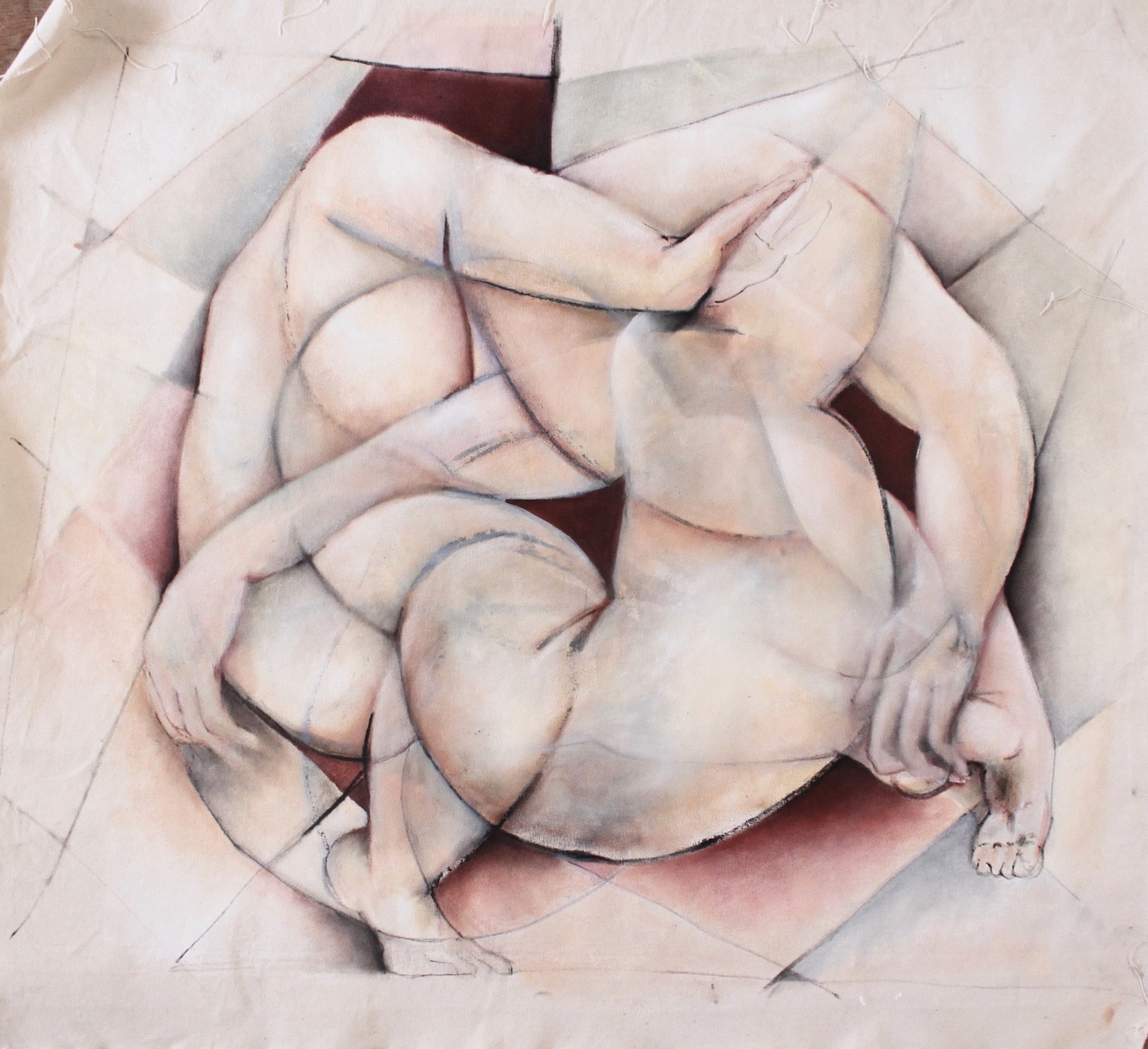 The materials used range from paper, MDF board and canvas to the use of such materials beyond the 2D and trying to break into the space around and evidencing elements such as light, our own body and their movements, the passage of time. The work deals with ideas of simultaneity of times and memory and it links the painting process with our own existential conundrums. 
The change of the pieces through time and in different condition of light throughout the day is as important as the difference caused by the viewer that can explore with curiosity and use the motion of their body or touch to affect the final result or image.