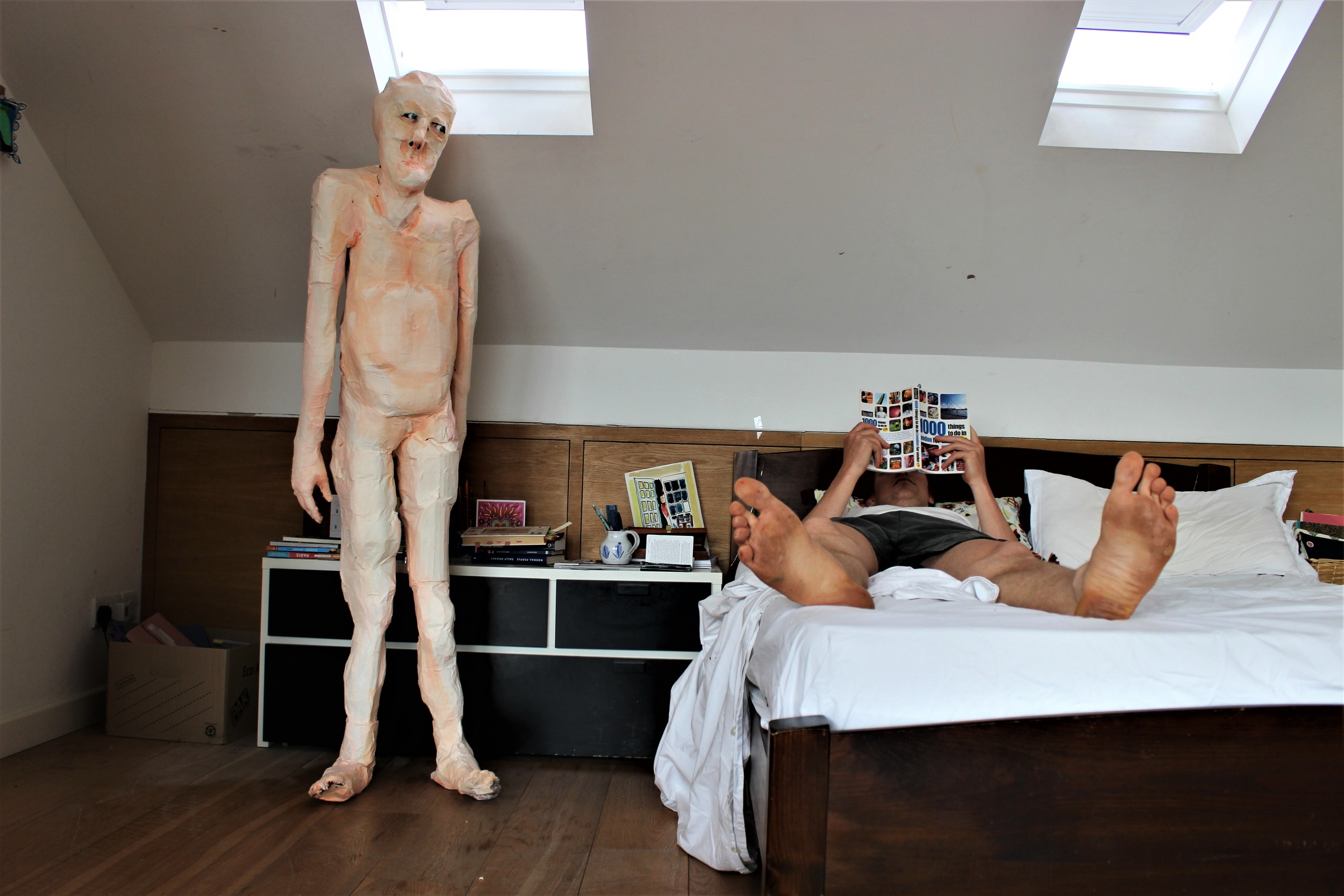 I am a painter, sculptor and draftsperson.
My most recent work uses papier-mache, recycled cardboard boxes and is ultimately documented as photographs. The photographs are taken, for the most part, from outside of the domestic background into which the sculptures are subsumed; eerie, papery reflections of us at home.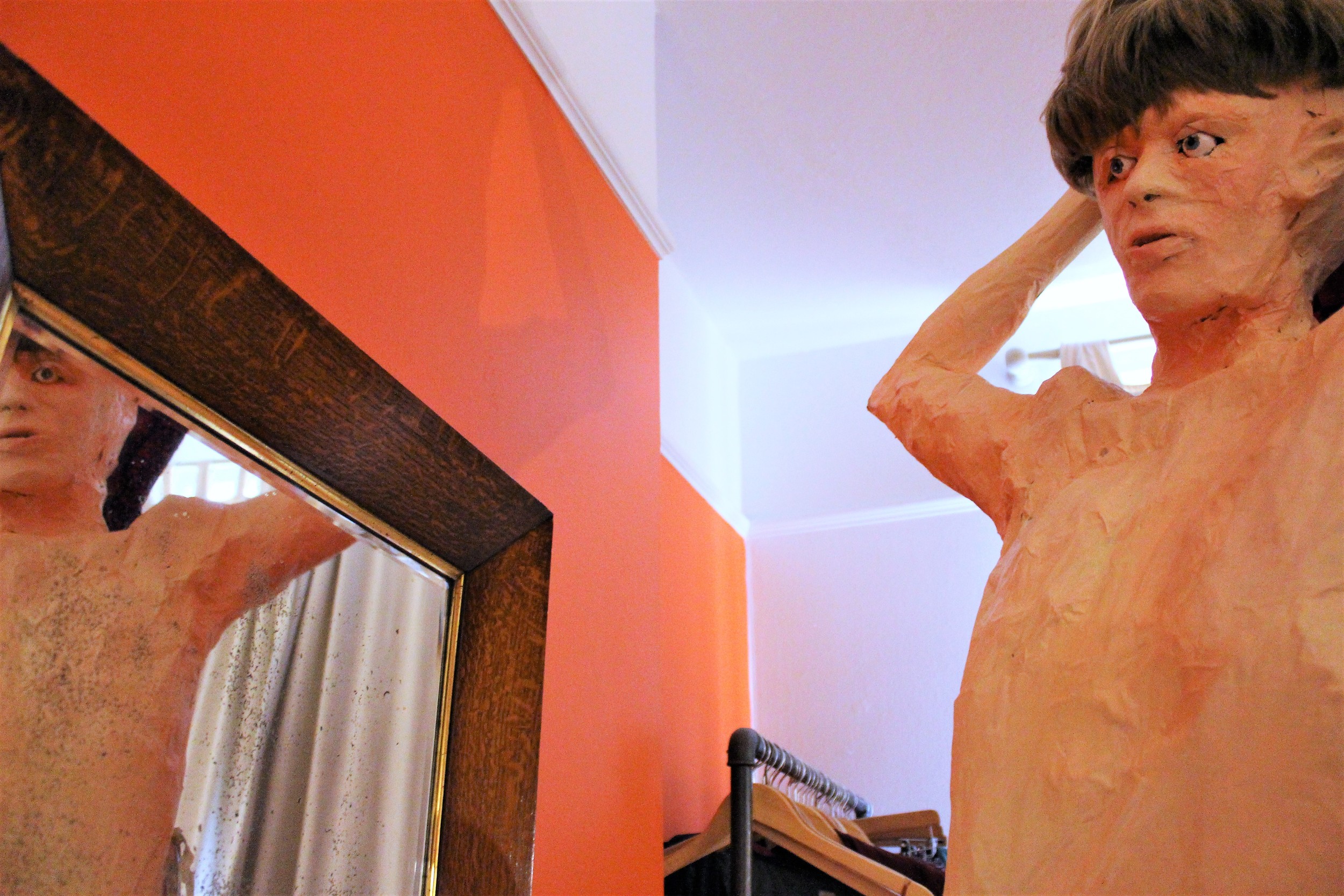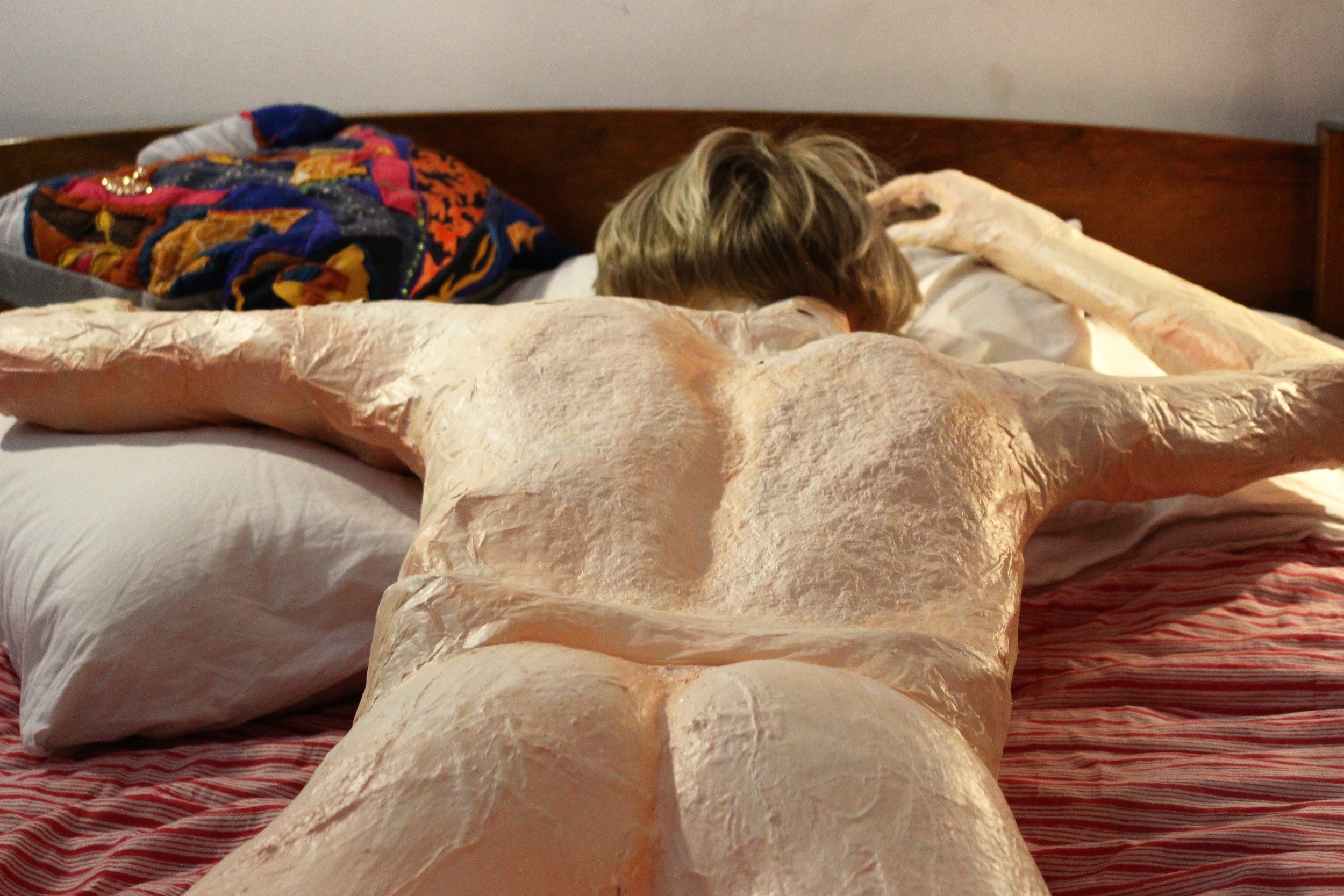 The process of finding and sculpting form is intimate and physical. The life-sized sculptures are interacted with, cared for, arranged in a domestic setting. The photographic documentation, on the other hand, flattens the sculptures and their surroundings so that they sit on one plane.
The combination of sculpture and photography makes the art 'object' purposefully illusive; the distance between the viewer and sculpture makes what might be a more visceral reaction to the work, an invitation to an extended reflection.