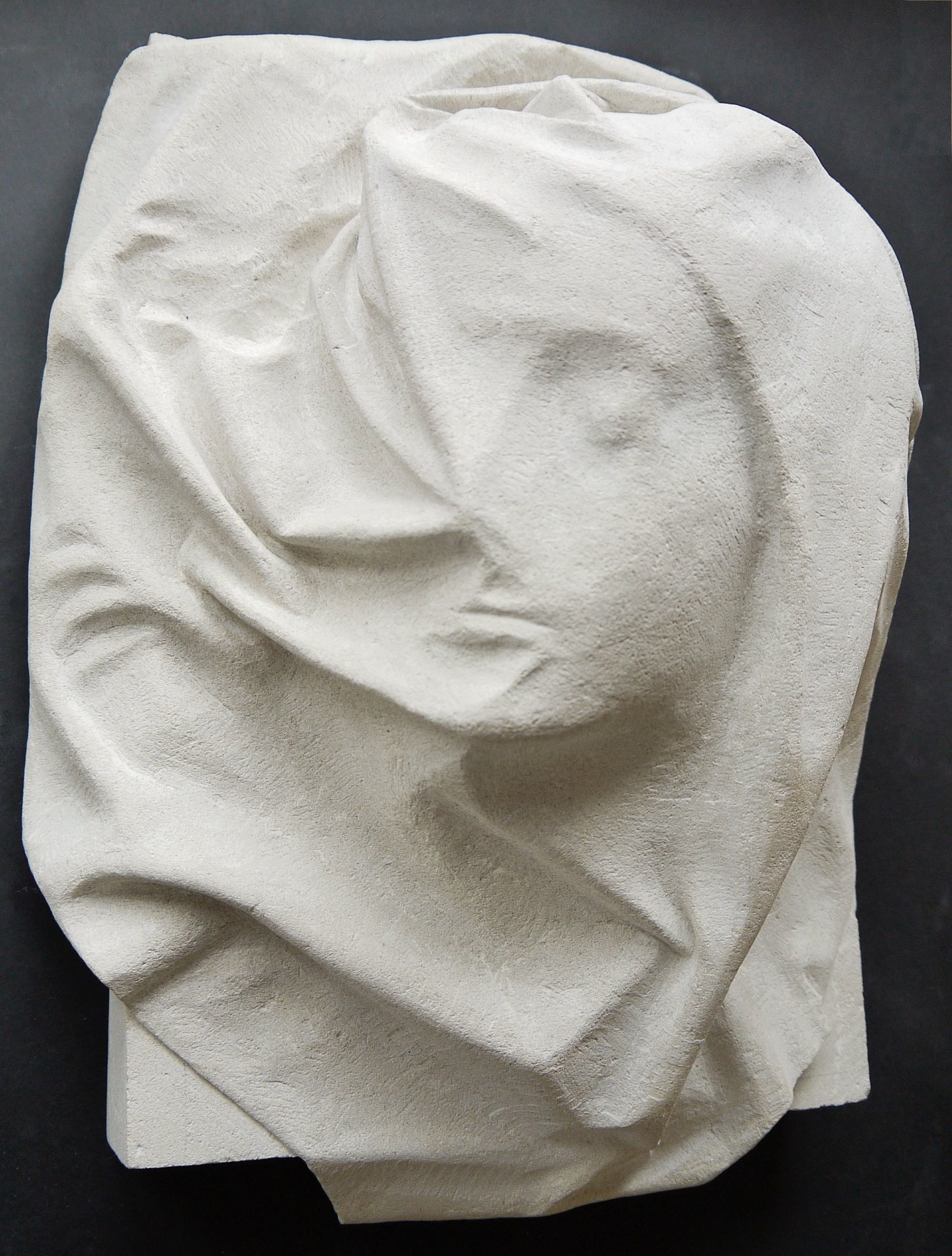 Veiled Head
2019
Portland Stone

A second year drapery study inspired by The Martyrdom of Saint Cecilia by Stefano Maderno (1600) and The Veiled Virgin by Giovanni Strazza (c.1850s).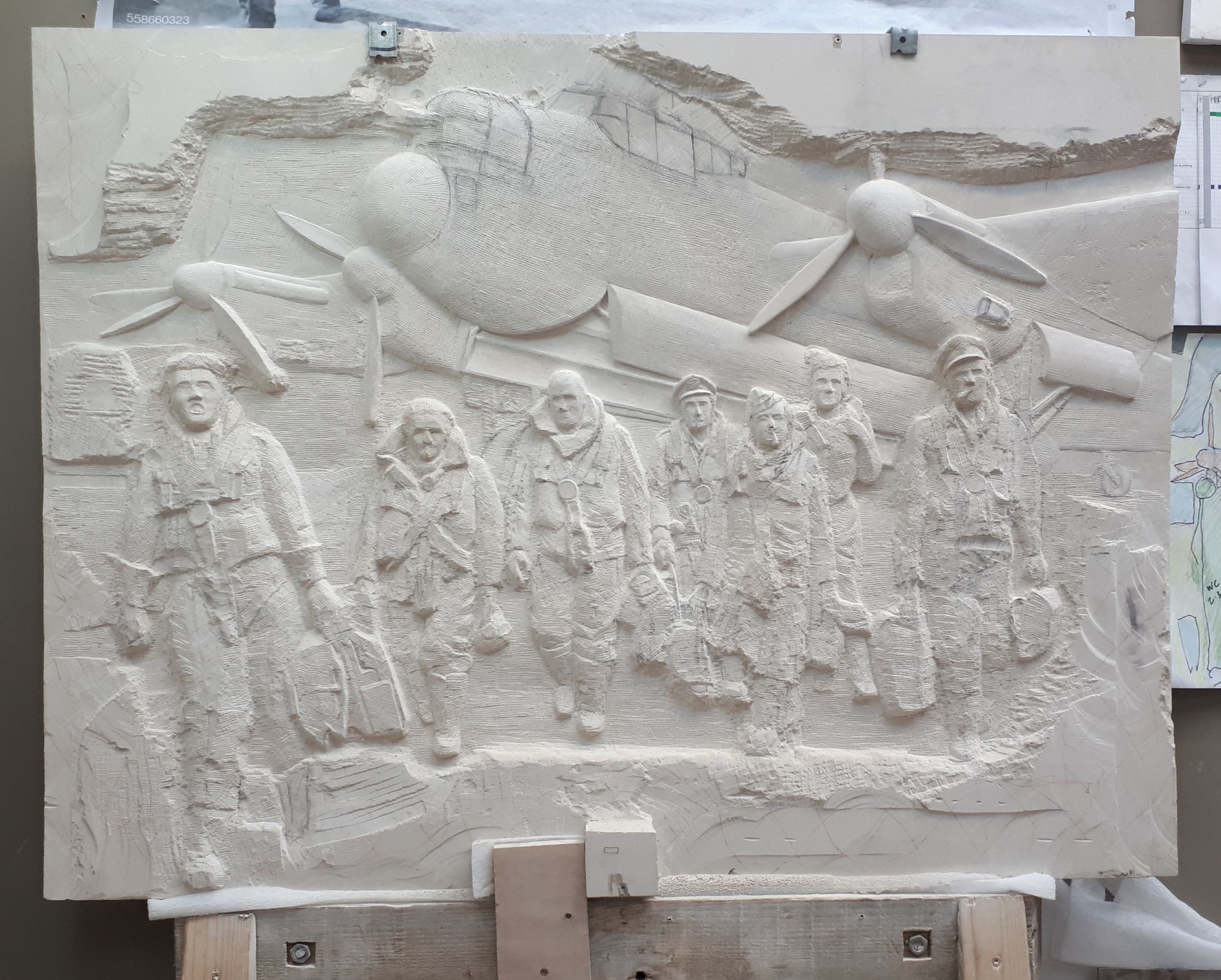 The Return
2020
Purbeck Pond Free Limestone
1200 x 900 x 90mm

This work in progress relief is a transcription of an unposed photograph of a Lancaster crew returning to RAF Waterbeach near Cambridge, taken in October 1944. I was struck by the candour and to some extent open hostility to the photographer of this crew. It is reminiscent of the Vietnam war photography of Don McCullin and the relief carving of Adam Kraft some three centuries earlier. Work was interrupted by the Covid19 pandemic.
Carving "The Return"
Daily time-lapse sequence showing the progress of the carving of the piece between November and March 2020.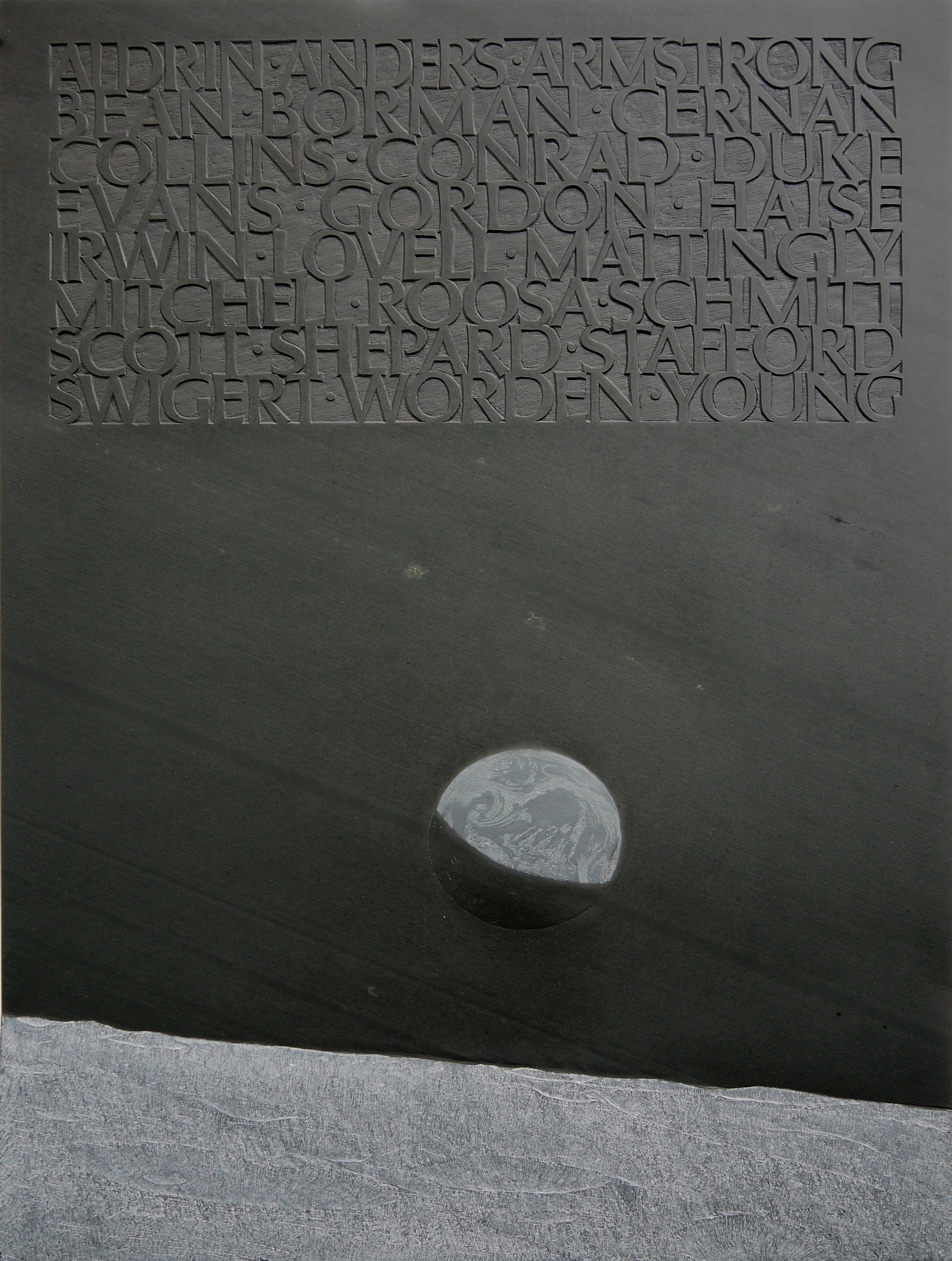 Earthrise
2020
Slate
1080 x 760mm

The only people to have seen the view depicted in Apollo 8 astronaut Bill Anders' iconic photograph. Twenty-four names in recessed raised lettering over a relief depiction of Earth rising over the Moon's horizon.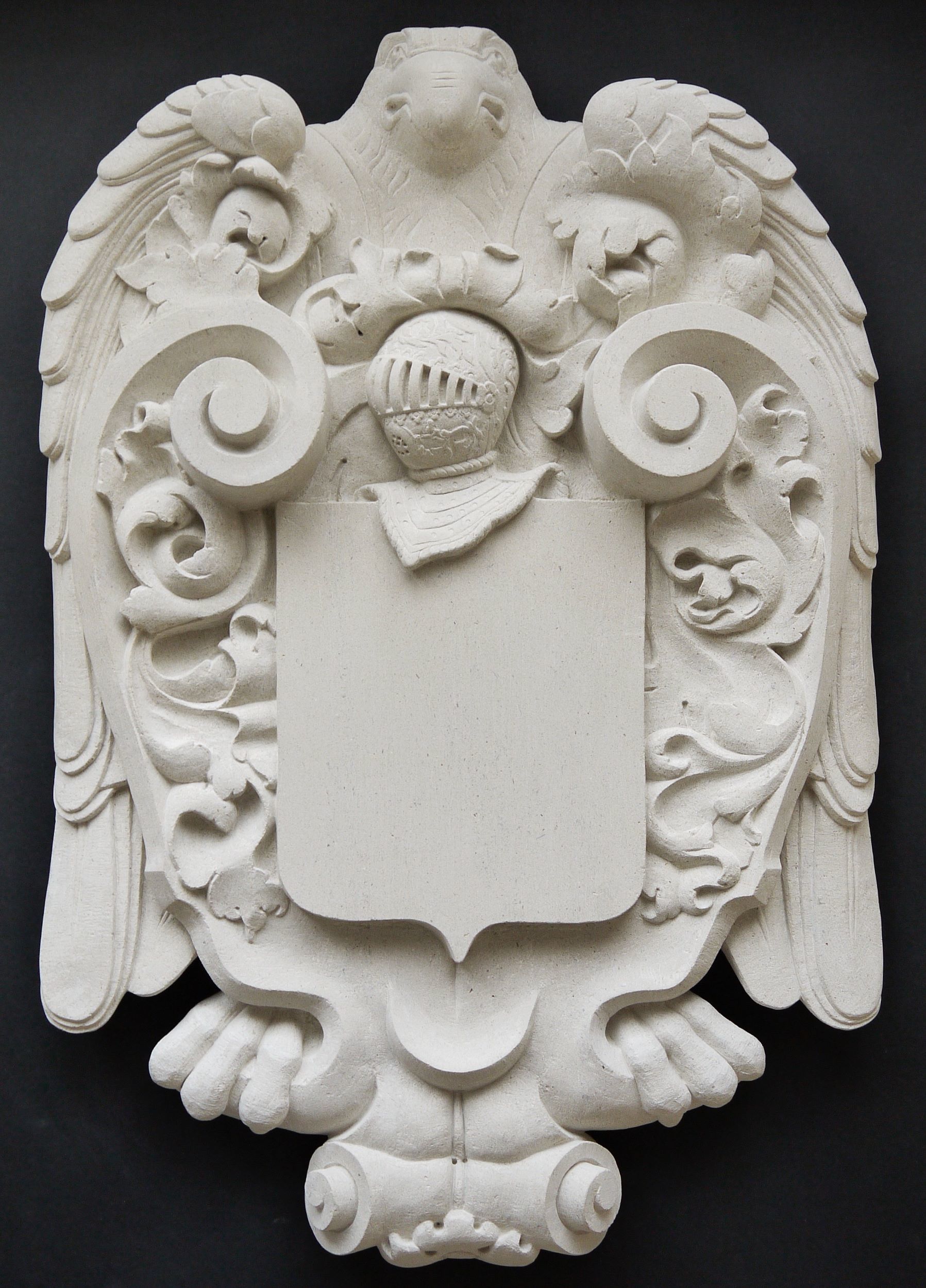 Armorial Crest
2020
Purbeck Pond Free Limestone
630 x 420 x 85mm

This is a copy of a Northern Italian Renaissance crest of the Alidosio family in the V&A Museum, London.
Stiff Leaf Capital
2019
Ancaster Hard White Limestone
Copy of a 19th century cast taken from Westminster Abbey.